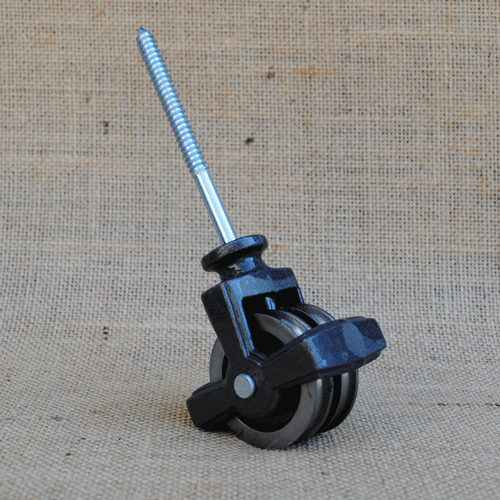 Double Pulley - Sheila Maid® Airer Replacement Double Pulley
You may wish to purchase an extra double pulley for your Sheila Maid as it will assist in keeping your Sheila Maid® rope out of the way.

An extra double pulley is especially good if you have particularly high ceilings, a sloping ceiling, or if your Sheila Maid is to be placed some distance from away from the wall.

By placing the extra pulley further along the ceiling, nearer to the wall, the jute rope can be threaded through the extra pulley, travel along the ceiling and come down flush against the wall. This will stop the rope travelling across your room diagonally from your Sheila Maid to the cleat, where you secure the rope end.